Beer, Wine and Spirits at The Vine

Sample Menu...subject to change
Soda
Coke, Diet Coke, Sprite, Diet Sprite
Sprecher
Cream Soda, Ginger Ale, Orange Dream, Regular and Lo Cal Root Beer
Coffee Beverages served Hot, Iced or Spiked
Espresso, Cappuccino, Latte, Coffee, Chai Tea Lattes
Flavors: Vanilla, Mocha, Coconut, Sugar Free Vanilla, Salted Caramel, Raspberry, Hazelnut, Caramel
Stash Tea
Chai Tea Latte
Hot Chocolate
Other
NA Beer,Cranberry Juice, Lemonade, Ice Tea, Sparkling Water
Blanche De Bruzelles
Erdinger NA
Corona
Delirium Red Belgian Ale
Guinness Stout
Kostritzer Black Lager
Kronenbourg 1664
La Batt Blue
Monk's Cafe Sour Red Ale
Red Stripe
Spaten Lager
Stella Artois Cidre
Stiegl Radler Grapefruit
Trappister 10
Westmalle
Dales Pale Ale
Keweenaw Widowmaker
Goose Island IPA
Stella Artois Lager
Spotted Cow
Kona Long Board
Pitchers Available
Bud Light
Bell's Kalamazoo Stout
Bell's Double Cream Stout
Capital Amber
Capital Island Wheat
Duvel Belgian Ale
Fat Tire
Founders Breakfast Stout
Founders All Day IPA
Flying Dog Raging Bitch IPA
Kentucky Bourbon Ale
Kona Big Wave Golden
Lagunitas Maximus IPA
Lagunitas Sumpin Ale
Lagunitas Stoopid
Milk Stout
Southshore Nut Brown
Southern Tier Pumking
Southern Tier 2X IPA
Upper Hand Lager
Vander Mill Hard Cider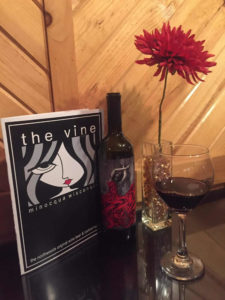 Featuring a variety of quality wines
by the glass & bottle.
Enjoy a glass with your latest novel or
share a bottle with friends!
We also offer:
Ice Cold Sangria by the glass or pitcher
and a nice selection of Ruby & Tawny Ports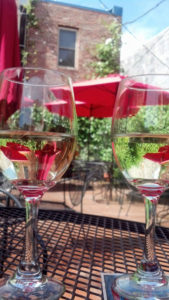 Vodka
ZYR/Skyy/Absolut/TITOs/Ketel One/Grey Goose
Rum
Rum Haven/ Malibu / Captain Morgan / Bacardi / Bacardi Limon
Whiskey
Kessler / Seagram 7 / Canadian Club / Seagrams VO / Southern Comfort / Jack Daniels / Jameson / Crown Royal
Bourbon
Jim Beam / Makers Mark
Brandy
J. Bavet / Leroux Blackberry / Korbel / Hennessy VS
Scotch
J&B Scotch / Johnnie Walker Red Label / Glen Livet 12
Gin
Fleischmann's / Bombay Sapphire Blue / Tanqueray / Hendricks
Tequila
Jose Cuervo Gold / Patron Silver / Patron Reposado / Patraon Anejo
Cordials
Rumchata / Bailey's Irish Cream / Kahlua / Di Saronno Amaretto / Grand Marnier
Blackberry Martini
Blackberry Brandy, Gin and Dry Vermouth

Citrus Martini
Grand Marnier, Vodka, Lemon and Lime Juice

Chocolate Martini
Vodka and Chocolate Liqueur
Cosmopolitan
Vodka, Triple Sec, Lime, Lemon, and Cranberry Juice
Tiramisu Martini
Rumchata and Coffee Liqueur
Dirty Martini
Vodka or Gin, Dry Vermouth and Olive Juice
Dry Martini
Vodka or Gin and Dry Vermouth
Refreshing Cocktail Menu
also available featuring home grown herbs.